METROLOGY
CO-ORDINATE MEASUREMENT
| | |
| --- | --- |
| | |
| SIP CAPS | SIP 20M |
| | |
These are CNC controlled co-ordinate measurement machines, which have a repeatability of 0.8 / 0.6 microns over the entire travel and a resolution of 0.1 microns.
The machines can certify parts in the sub-micron range.
INTERFEROMETER
| | |
| --- | --- |
| | |
| FISBA OPTIK | ZYGO WHITE LIGHT |
| | |
The Fisba interferometer is a high precision, non contact interferometer with exact evaluation of entire surface or wavefront.
The Zygo white light interferometer is for all standard applications with facility to read surface roughness in waves, nm or fringes.
FORM TALYSURF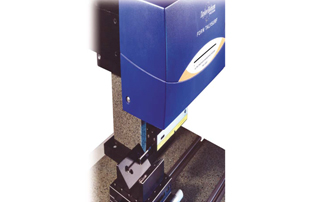 FORM TALYSURF
The new Form Talysurf Laser from Taylor Hobson is a dedicated measurement system for the aspheric optics. Key applications for the Form Talysurf Laser include:
• Aspherics for Optical Storage (eg CD, DVD)
• Aspheric Lenses for Cameras, Mobile Phones, etc
• Moulds for Plastic or Glass Optics
TRANSMISSION and REFLECTIVITY MEASUREMENT
| | |
| --- | --- |
| | |
| SPECTROPHOTOMETER | FTIR |
| | |
UV-VIS double beam spectrophotometer is used for reflectivity measurements.
Perking Elmer FT-IR is a wavelength dispersive Spectrometer for IR measurements in the range 3-5 and 8-12 microns.
LASER INTERFEROMETER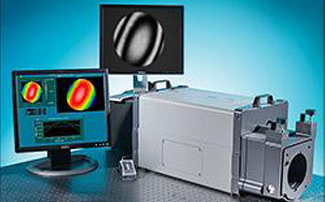 LASER INTERFEROMETER
The GPI XPS interferometer is with reference flats and transmission mounts for measurement of spherical surfaces, off axis parabolas and aspherics with CGH.
The Verifire uses the precision of mechanical phase modulation to show fine measurement detail on parts with excellent accuracy and repeatability.